Journaling Those Moments
We publish this life of ours as we tell FB, "What's on your mind"? Memes and quotes exchanged on our social networks give us a strong readership in the form of follows, likes, and shares. We hashtag these moments, so other people can see what we put out there. We are chronicling our life without even realizing it, but a lot of our living gets lost in the shuffle. Something that would help extend those moments comes in the form of journaling.
The Lesson
In 2014, I set my sights on Zion 100. I wanted the ultimate bragging rights for the ultramarathoner…the buckle. I remember the feeling of the sun kissing my face as I climbed the single track on that first ascent. The sun slowly unfurled the light from the east blasting the landscape with an orange hue. Moments like that stick like Krazy glue. No photograph would do it justice. I should have stayed for a couple more minutes, but because I was in such a hurry to get to my first checkpoint, I didn't allow myself that luxury. After 46 miles, I DNF'd. Nothing to show for it but a bruised ego. It would take me some time to learn that lesson. I was too busy and tired from "the busyness" to write about how I was really feeling.
I needed to take a moment and write it out. Why was I chasing this buckle? Some might say I was doing it for the 'gram. Nope, it was knowing I could do hard things. The rambling point I'm trying to make is I needed to slow the f down and just be and initiate writing therapy back into my life. Consistently.
Journaling
For over 30 years I have kept a journal. It helps me remember the things I have forgotten. My journal has always been a place for me to give voice to my stresses, concerns, hopes, dreams, and goals. No judgements or comments and it is always at my disposal.
Think of your journal as your memoir unedited. Any notebook could do the job, but here are some that can give you that extra push of inspiration. I don't get paid to tout these journals, but if I were looking for a journal I would have a tough time choosing one of these gems. And if you are a writer, I know you probably suffer from notebook/journal hoarding.
Personalized Leather Journal from CoverCafe on Etsy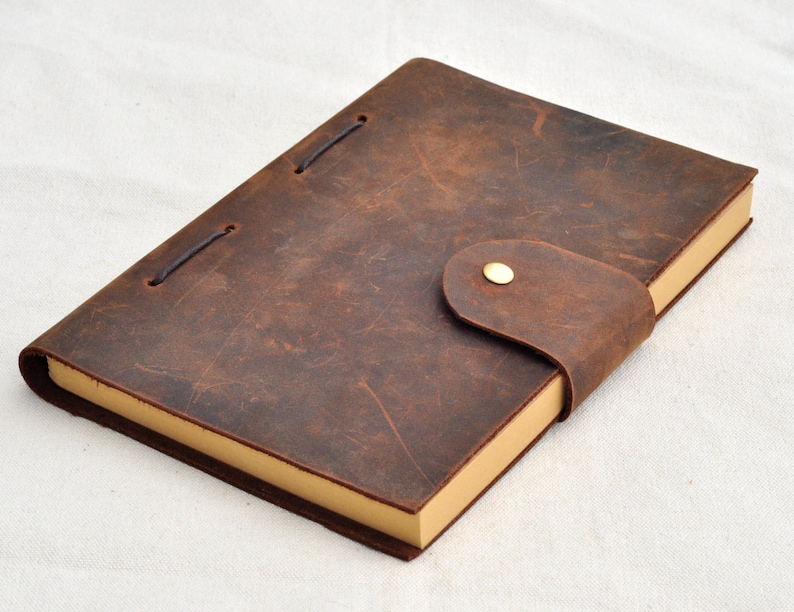 Start Where You Are: A Journal for Self-Exploration
Wiisdatek Ruled Journal Notebook